Coming off the Shelf – Papa in the Works!
Tuesday, October 4, 2016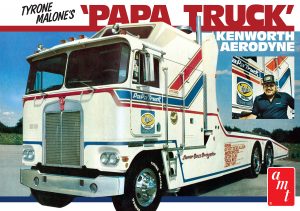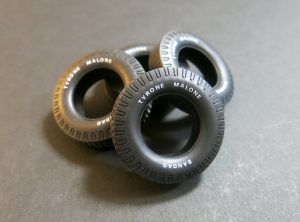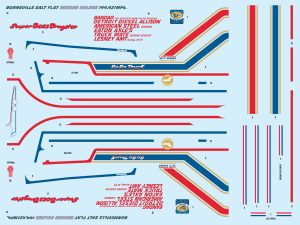 It's time for a sneak peek at the companion kit to one of our most recent releases… Tyrone Malone's Papa Truck! We gave a hint last month, and to those who caught on, congratulations! So, here it is.
This 1/25 Scale, skill level 3 kit excited builders back in the day, and is now "in the works" to make an encore appearance in just a few short months! With a "few" meaning around December, if all goes well. Regardless, the Papa Truck is on the way, and as usual, the KATS here at AMT have added a few extra tasty upgrades to make it well worth your while.
For starters, the Papa Truck features all of its original, super-detailed Kenworth truck tooling. In addition, builders will find 10 pad printed tires (to spice up their builds), PLUS a large decal sheet with improved graphics — including: extended exterior stripes that now wrap around the back of the cab, more accurate colors/details, and ALL NEW interior cab stripes.  To top it off, this delicious kit comes wrapped up in retro-styled packaging featuring authentic photos!
So, to all the builders out there that already have the Super Boss, get ready, cause the Papa Truck is right around the bend!
Hope you enjoy it, and we'll see ya soon!