Coming off the Shelf – Bringing Back the SD
Friday, June 3, 2016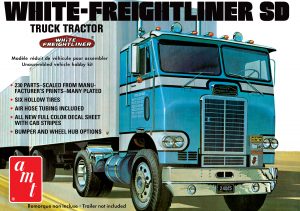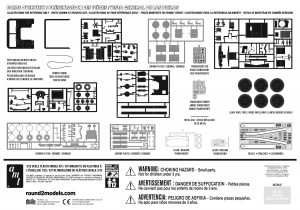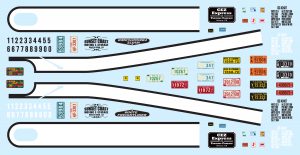 It's time for a sneak peek at a true classic from AMT, the White-Freightliner SD Truck Tractor. With over 230 parts, including 3 chrome trees, six hollow tires, and air hose tubing, this kit is sure to please any big rig builder out there. Additional features include: Alcoa disc wheels, tilting non-sleeper cab, plated dual stacks, Holland sliding fifth wheel, Cummins NHC-250 six-cylinder diesel engine and a super-detailed interior with custom upholstery. As an added bonus, the KATS here at AMT have also included a few fancy upgrades, such as: an ADDED 3rd CHROME TREE, a collectible mini box and an ALL NEW/FULLY EXPANDED DECAL SHEET featuring cab stripes, door signage, permit stickers & numbers, tons of plates and White-Freightliner cab emblems! Making this classic kit worth a second look.
So, for all the big rig fans out there that have been patiently waiting for the Single Drive, ever since AMT re-released the Dual Drive… your ships about to come in. Or should I say, rig?
Coming soon, to your local hobby stores.
Hope you enjoy it, and I'll see ya soon!
2 Responses to "Coming off the Shelf – Bringing Back the SD"