Round 2 Models: Whadaya Want From Me?
Wednesday, March 7, 2012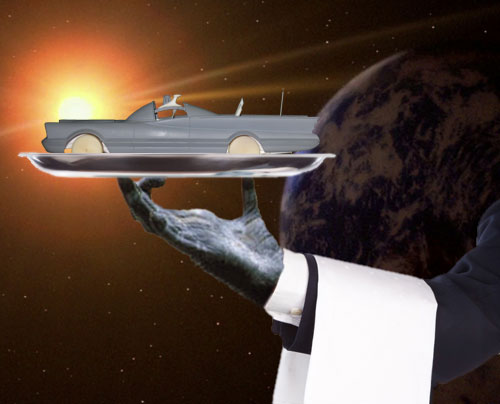 A few weeks back one of this blog's voracious readers asked what I was up to. Even a photo of my desk would be enough to sate him. I obliged and readers had fun pointing out objects of interest around my desk.
A couple weeks after that, I posted some of the steps we go through when we clean up box artwork and it seemed like a few people were genuinely interested in the process. I'm in a place right now where what I am working on is new and exciting stuff, but I can't talk about it until we here at Round 2 Models make a formal announcement about these projects. Stuff that I was working on months ago is almost ready to go out on the shelf for sale. It is all stuff that while at one point, I was excited about, but now I'm on to the next thing.
My question to you, dear readers, is what kind of behind the scenes insight would you like to see on this blog? There are things that I do (nearly) every day that I take for granted that you guys might want to know more about. So, I'm throwing this out there. If there is something you are curious about or would like more behind the scenes dirt on, give me your questions/suggestions and I'll work through them as time allows. Want to know more about my battles with Batmobile model development? I got plenty to share. Want to see some old control drawings from the AMT and Polar Lights archives? We've got some things in a file cabinet that I could pull out. The only things that are off limits are the 1:350 Enterprise and future product announcements. Those will come when the time is right.
18 Responses to "Round 2 Models: Whadaya Want From Me?"