Archive for August 8th, 2017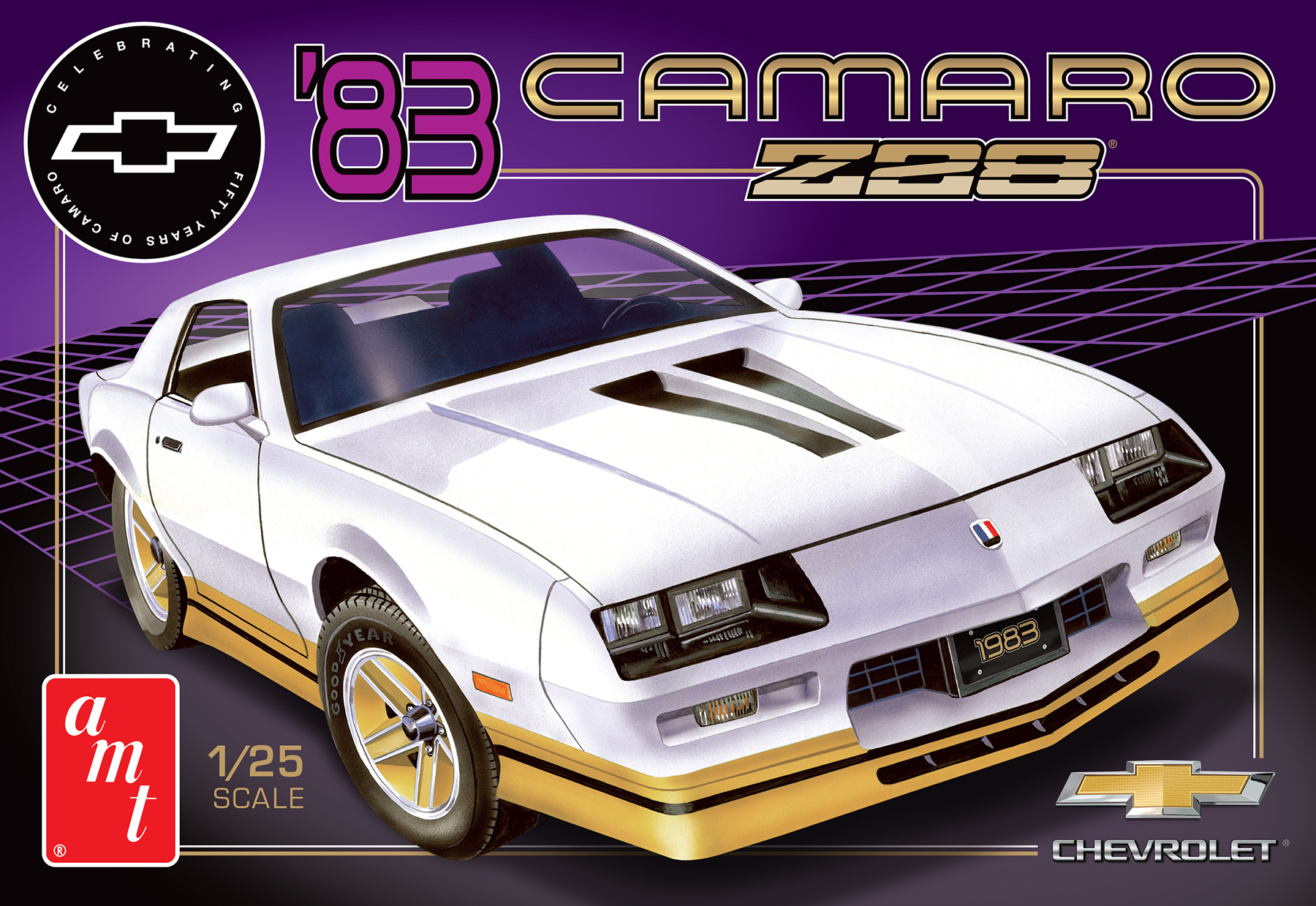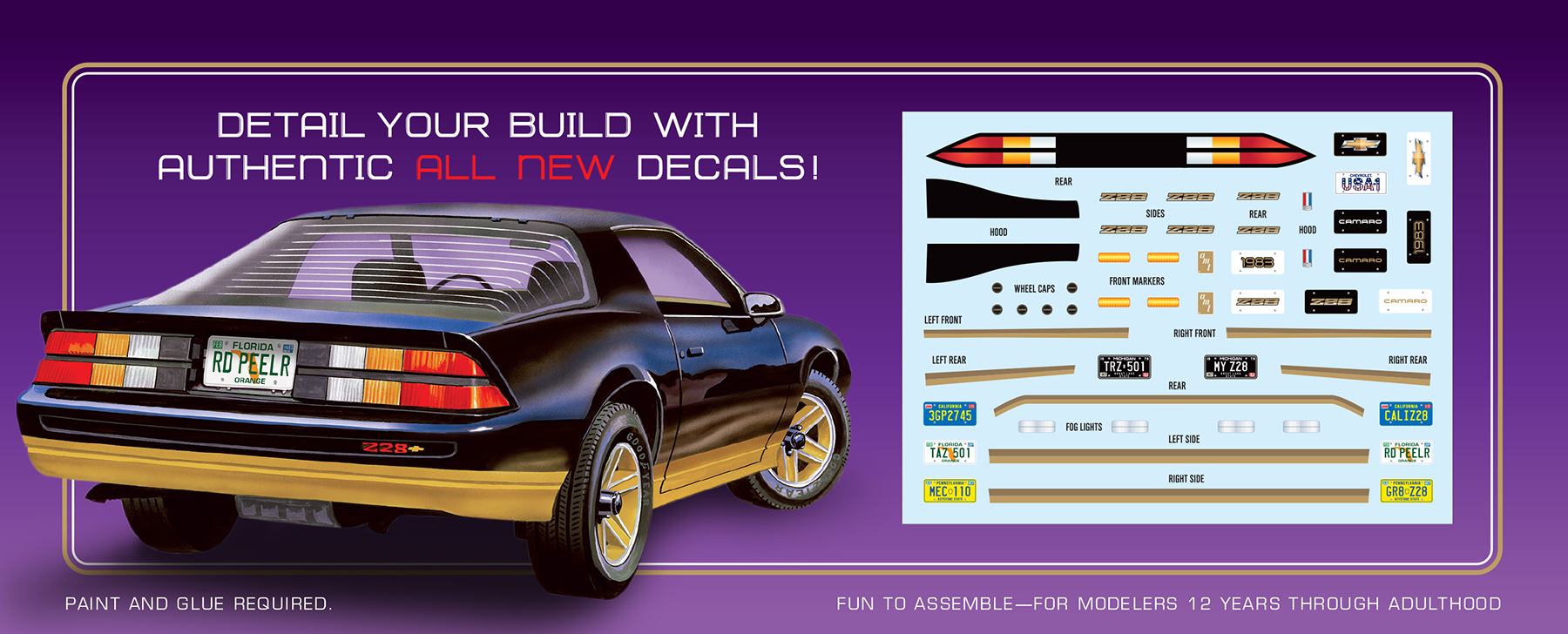 In honor of Chevrolet celebrating the 50th anniversary of the Camaro, the kats at AMT are bringing back the 1983 Z28 in an all new 80's style package—complete with 4 fresh illustrations from master model kit box artist, Don Greer. Features include 5-spoke Z28 wheels, custom Goodyear Polysteel radial tires, detailed V-8 engine with crossfire air filter system, and a brand spanking new decal sheet to detail your kit in authentic 80's style.
So to all the builders out there—get your glue, hobby knives, paint and what not ready. And join Chevrolet in celebrating the 50th anniversary since the release of a true American icon. The Camaro. Coming this month in 1/25 scale to a hobby dealer near you.