Archive for September 29th, 2016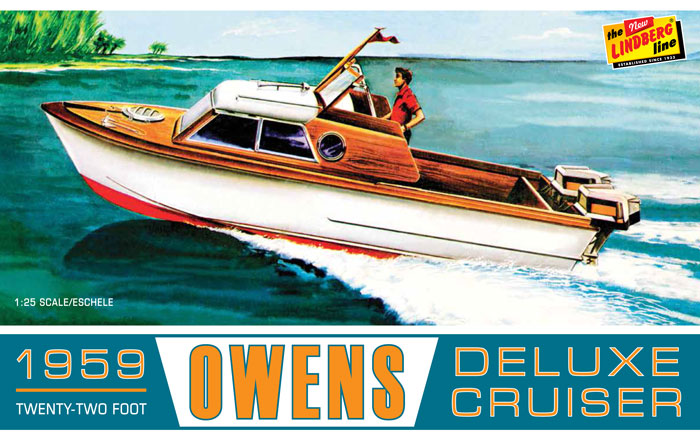 Following the release of the 1959 Century Coronado, we have the 2nd boat found hidden in the Lindberg tool collection — the 1959 22ft Owens Deluxe Cruiser with Twin 50HP Outboard Motors!  With smooth lines and sturdy built, this is the roomiest 22 foot yacht. The combination of distinctive two-tone colors makes a beautiful boat and the large deck and spacious cabin makes a comfortable experience. Equipped with twin outboard engines – this luxury cruiser has been designed to combine performance and functional benefits with the beauty and comfort.
Like the Coronado the Owens boat also is connected to another famous designer, Raymond Loewy.  Raymond Loewy was know for creating logos for Exxon, Shell, BP, TWA, Nabisco, Quaker, and the U.S. Postal Service.  He created the USCG stripe as seen on Lindberg's US Coast Guard Patrol Boat.  Most notably he redesign the glass Coke bottle, replacing the embossing with white letters and changing the contours to create the iconic shape we know today.
Fatures include: full color decals, vintage boxart, display base, chrome parts, and easy to follow instructions.