Archive for April 25th, 2016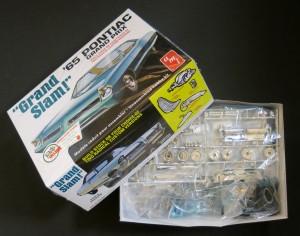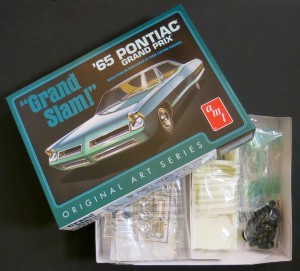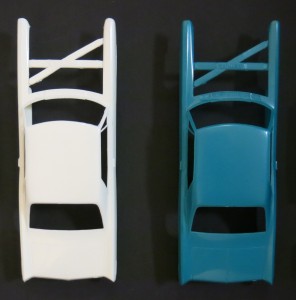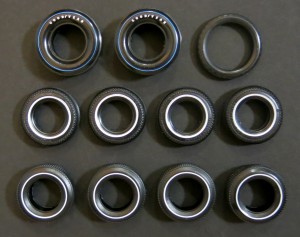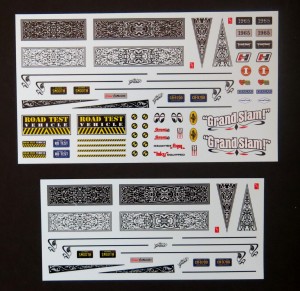 It's time for a sneak peek comparison of 2 kits that share a common thread. And that would be the 1965 Pontiac Grand Prix, Grand Slam kit. Round 2 is proud to offer this kit in two tasty versions: one being a Retro Deluxe (RD) version, which is very similar to the kits original release with a few extra goodies. The other, an Original Art Series (OAS) release, features even more goodies such as an expanded decal sheet, Goodyear Blue Streak Drag Slicks, and a 12″ x 9″ frameable print you can proudly display on your wall.
A few key differences to note for all you builders out there:
• The OAS release has drag slicks, where the RD version does not • The RD decals are very similar to the original release, while the OAS kit has an expanded decal sheet • The OAS is shot in white, the RD is shot in Aqua Pearl •  The OAS includes a frameable print, while the RD includes a mini box.
There are other differences as well, but I'm going leave a little something out there for you to discover! The photos shown are from production samples we received at our office, which means, the kits are already "on the water", and will be available in the not-so-distant future. So keep a lookout for these 2 beauties at your local hobby stores.
Hope you enjoy them, and I'll see ya next month!