AMT Modern Muscle Car Madness!
Tuesday, March 22, 2016
Look what arrived at our offices: First test shots of our newly-tooled AMT 2016 Chevy Camaro SS. There's still plenty to be done before it's release, but for now we're reviewing the test shots for fit and other factors to make sure the final kit is great!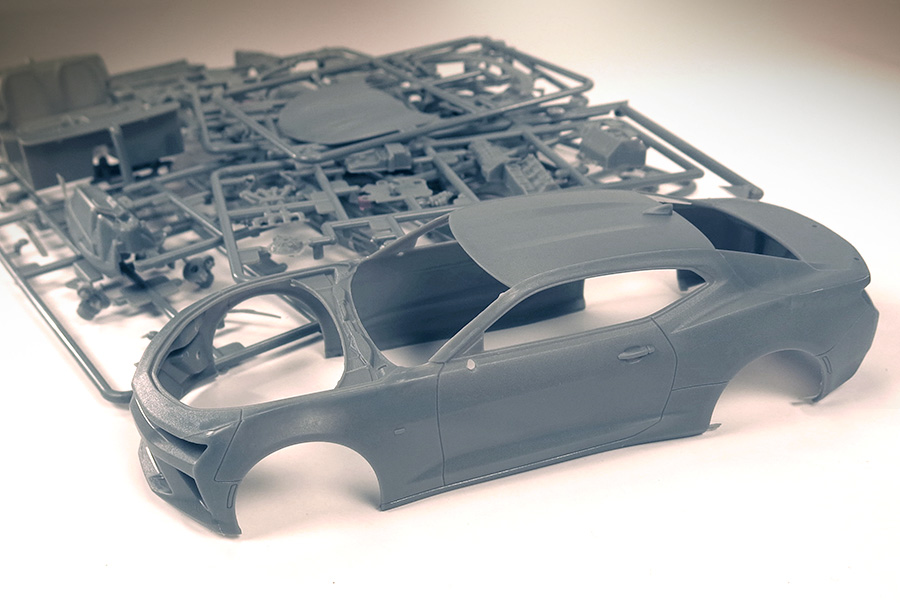 7 Responses to "AMT Modern Muscle Car Madness!"