Posts Tagged 'Motorcycle'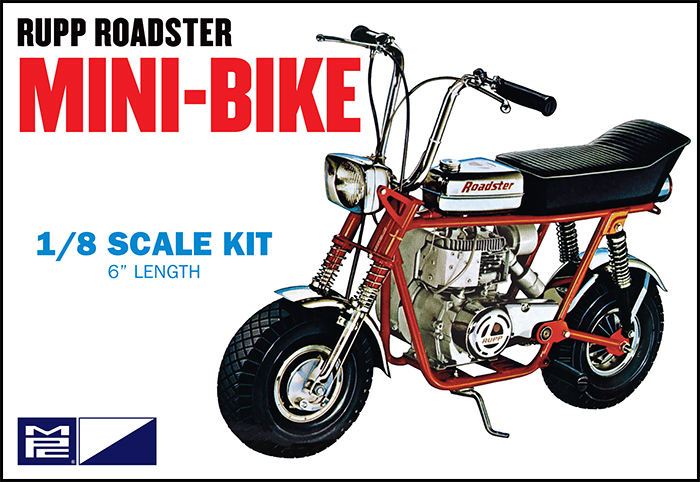 Two new upcoming kits from MPC are sure to be a hit with modelers who love motorcycles both big and small. Starting with MPC's Rupp Roadster Mini-Bike, we're re-issuing this classic two-wheeler and it will be molded in pearl red, with plenty of chrome, and comes with vinyl tubing for brake and gas lines. We've also expanded the decals sheet to give the builder a few extra options to decorate their finished model. This popular mini-bike was a great hit for Rupp when it was introduced in 1969.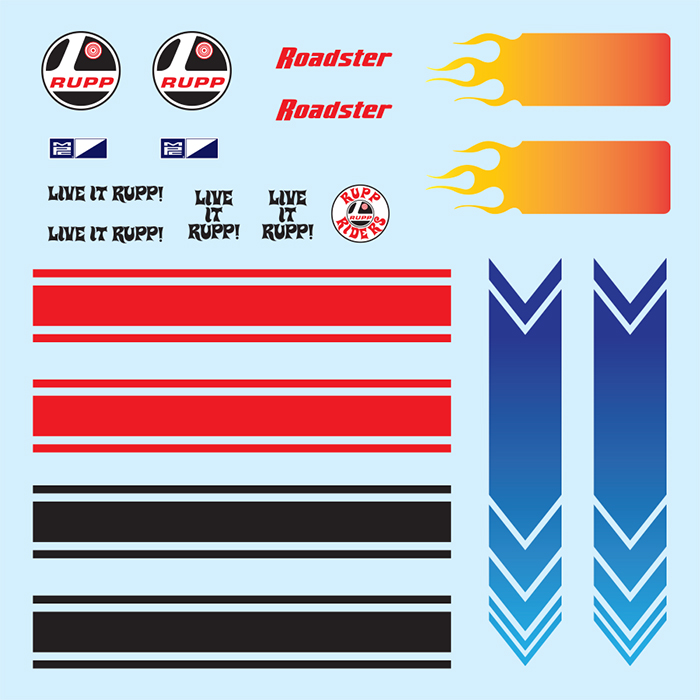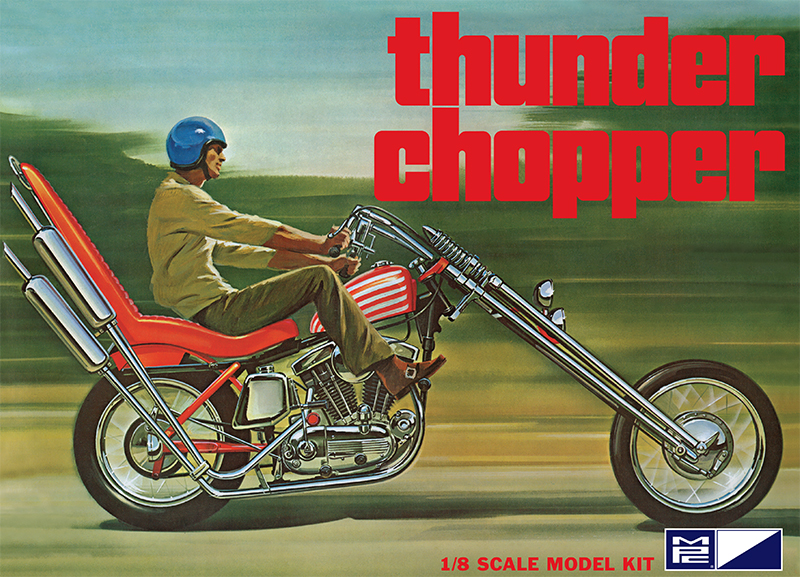 And, as opposed to "mini," we're also releasing our classic Thunder Chopper with its extended front fork, "peace sign" sissy bar, 900cc engine and "maximum" chopper details. We've retooled several parts to bring it back to its original issue condition and this one will also include an expanded set of decals. Molded in pearl yellow and black with vinyl hoses and lots of chrome parts, this large-scale kit is a great addition to our previously released Honda 750 and Honda Trail 70 models.