Star Trek Model Kits: U.S.S. Excelsior buildup
Friday, July 22, 2016
I promised a while back to show some photos of the buildup from our upcoming release of the U.S.S. Excelsior kit from Star Trek. I was kindly reminded of that, so here I am to honor my word.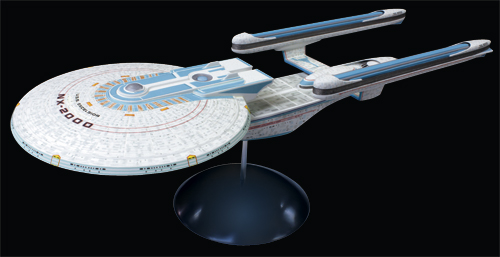 As you know the fan-favorite ship was featured in two films Star Trek III: the Search For Spock…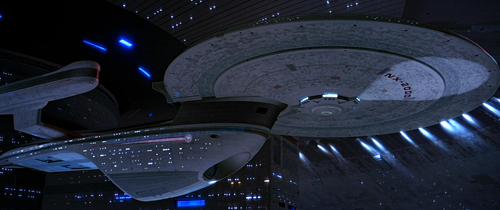 and in Star Trek VI: The Undiscovered Country…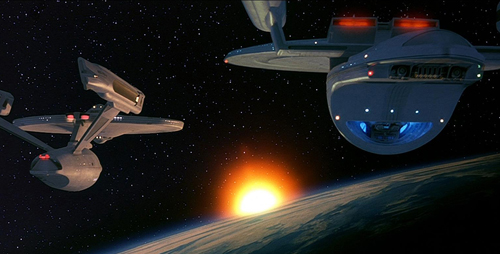 Between the films the original shooting miniature made and appearance in the debut episode (among others) of Star Trek: The Next Generation…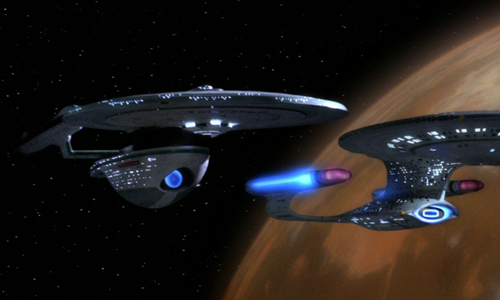 Along the way certain details changed and our kit includes parts to build either the NX-2000 or NCC-2000 version.
Another smaller miniature was later built for an episode of Star Trek: Voyager which featured a few additional variations in paint scheme.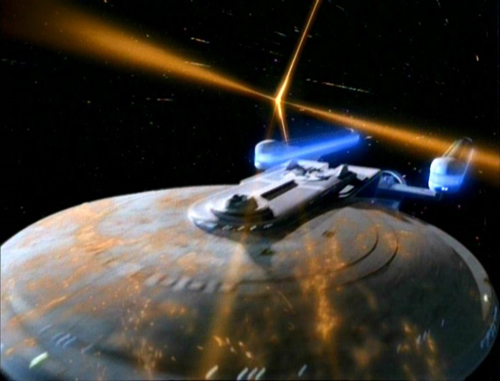 Later still, a CGI version of the Excelsior-class ship was used for some memorable episodes of Star Trek: Deep Space Nine.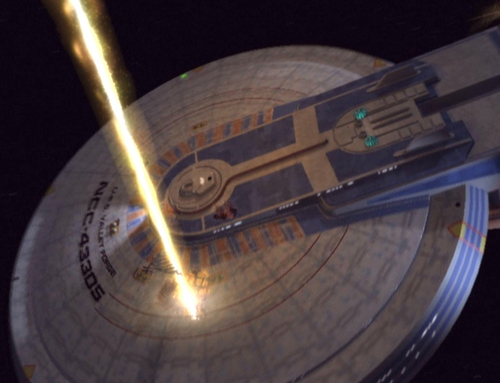 The CG model was faithful in shape to the earlier appearances, but the color of the "strongbacks" was shifted. As an additional bonus to add to our aztec decal set, we have included alternative registries and names of the key Excelsior-class ships as well as the deeper blue strongbacks as featured in DS9.
Without further ado, here are a slew of pics of our buildup.
And here is a look at the decal art for the sheet included in the kits as well as what to expect in the Aztec decal set.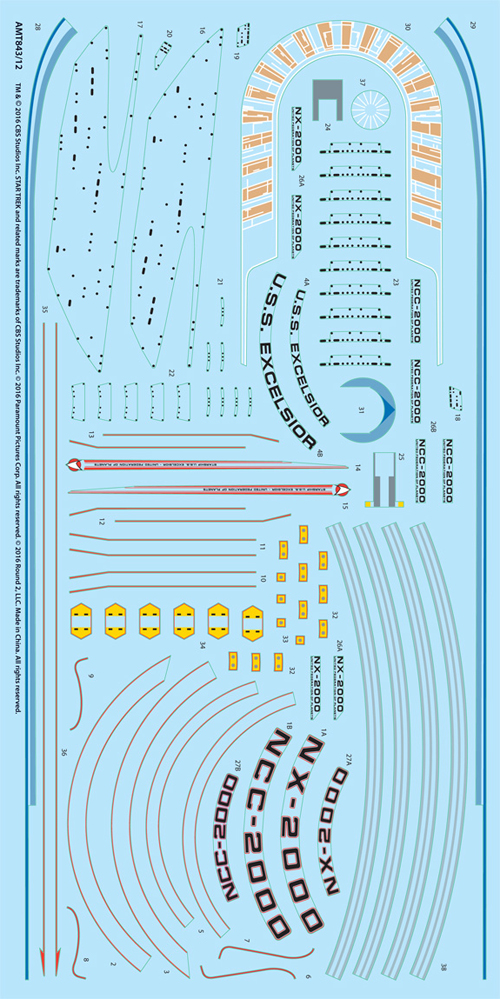 Ask your retailer for AMT843 U.S.S. Excelsior and MKA017 U.S.S. Excelsior Aztec Decal Set. Both should be out by the end of August.
A quick word about our friendly competition's entry into Star Trek modeling… I hope they fair better than George Kirk did in his voyage into the new frontier…
28 Responses to "Star Trek Model Kits: U.S.S. Excelsior buildup"