MPC Model kits: 22" Space:1999 Eagle update #4
Tuesday, August 25, 2015
With the development of the new 22" Eagle model kit currently in the tooling stage I have started design work on the packaging. I'll be illustrating the box lid personally on my own time. Jim Small pointed out the stunning illustrations done for the Matchbox line of kits by Roy Huxley. I'm taking them into account as well as Robert McCall's work and focusing on his 2001: A Space Odyssey poster. Their art is very inspirational. I can only hope that my skills can pay them due homage.
While digging into my illustration inspiration, I've been playing around with fonts and design motif's that span the range from throwbacks to vintage Space:1999 products and collectibles like the old Eagle toy to contemporary takes that still keep a toe in the 70's. Despite wanting to capture the look of the vintage products, I'm at a slight disadvantage because nearly every product uses the main three characters in a significant way. I can "cheat" by plugging in some of the other characters or putting everyone in helmets. Surprisingly after examining the size of the sprue frames and estimating a box size to hold them all it looks like we may have landed at the fortuitous box width of 22" wide.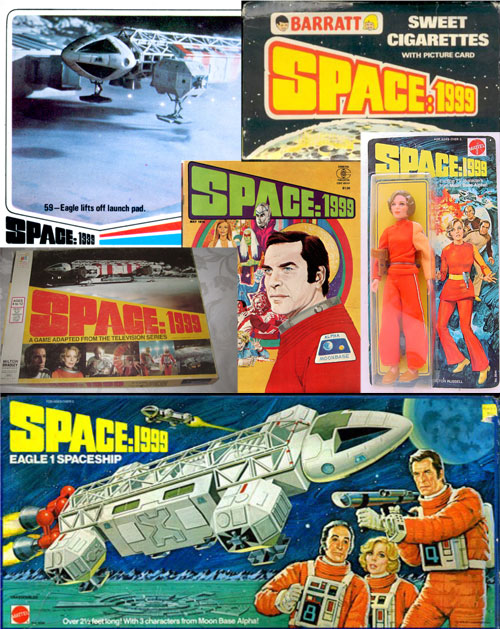 These are quick study layouts using screencaps of the Eagle just for positioning while exploring the rest of the layout and various motifs.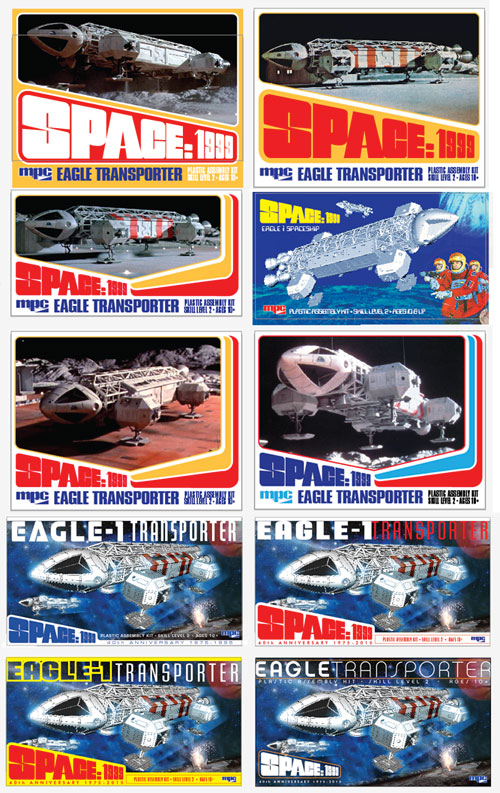 I've contracted a skilled digital artist named Ken Netzel to help with instruction sheet diagrams. I've been playing around with how to best lay out the instructions. Though not what I would consider a knock-off by any stretch. I'm taking another cue from Matchbox instruction sheets, which had a very clean, nicely gridded look to them.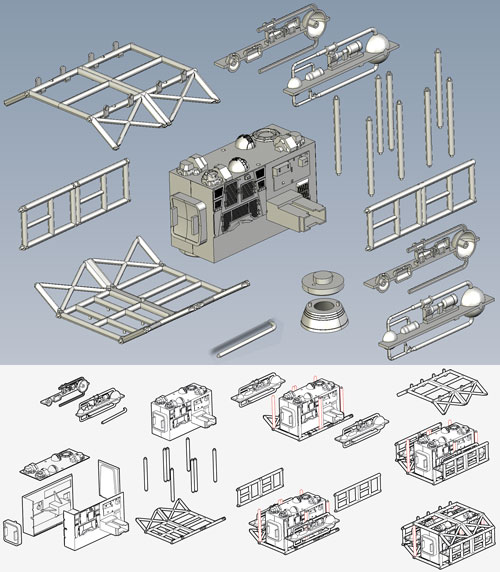 34 Responses to "MPC Model kits: 22" Space:1999 Eagle update #4"