Archive for April 17th, 2017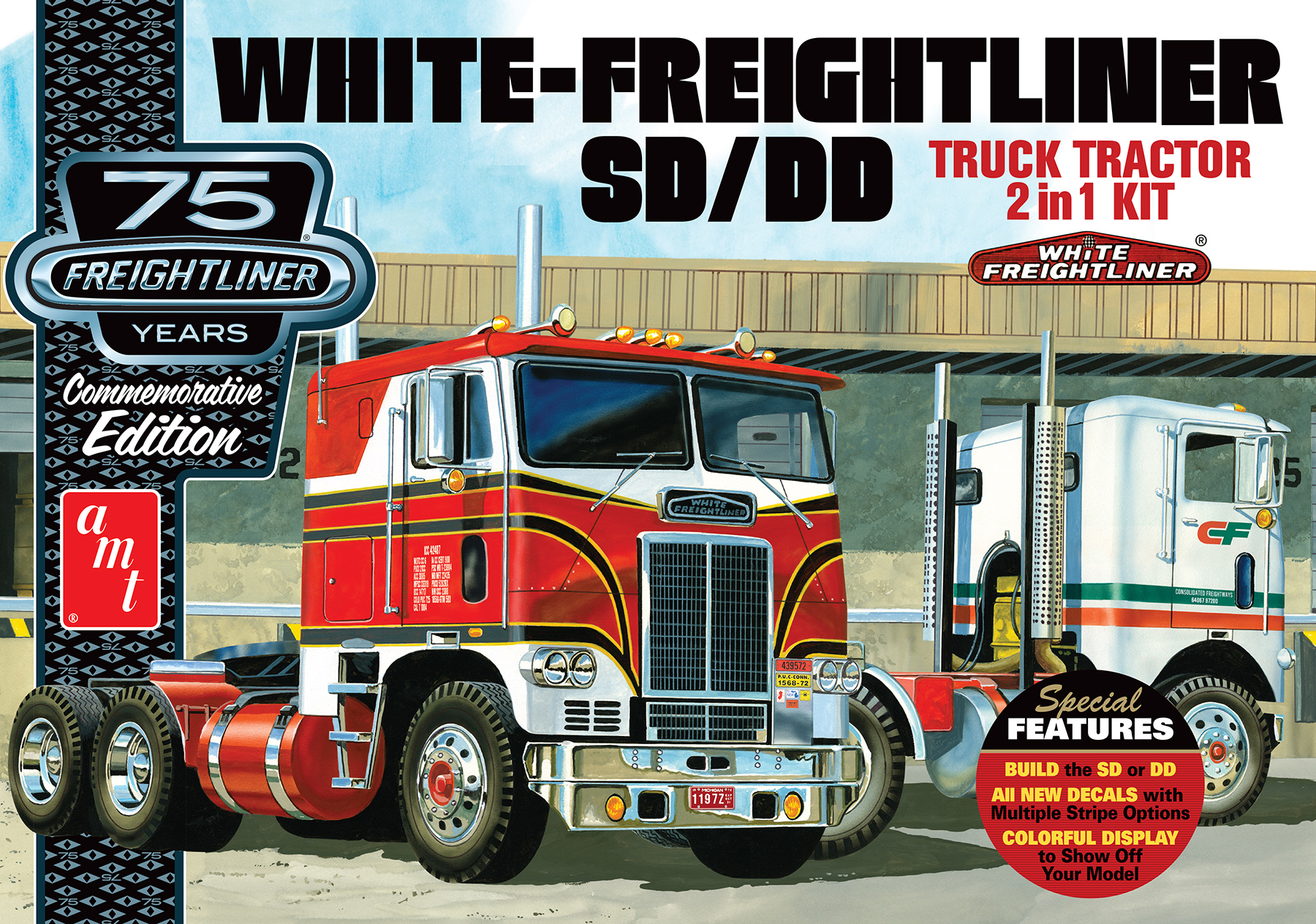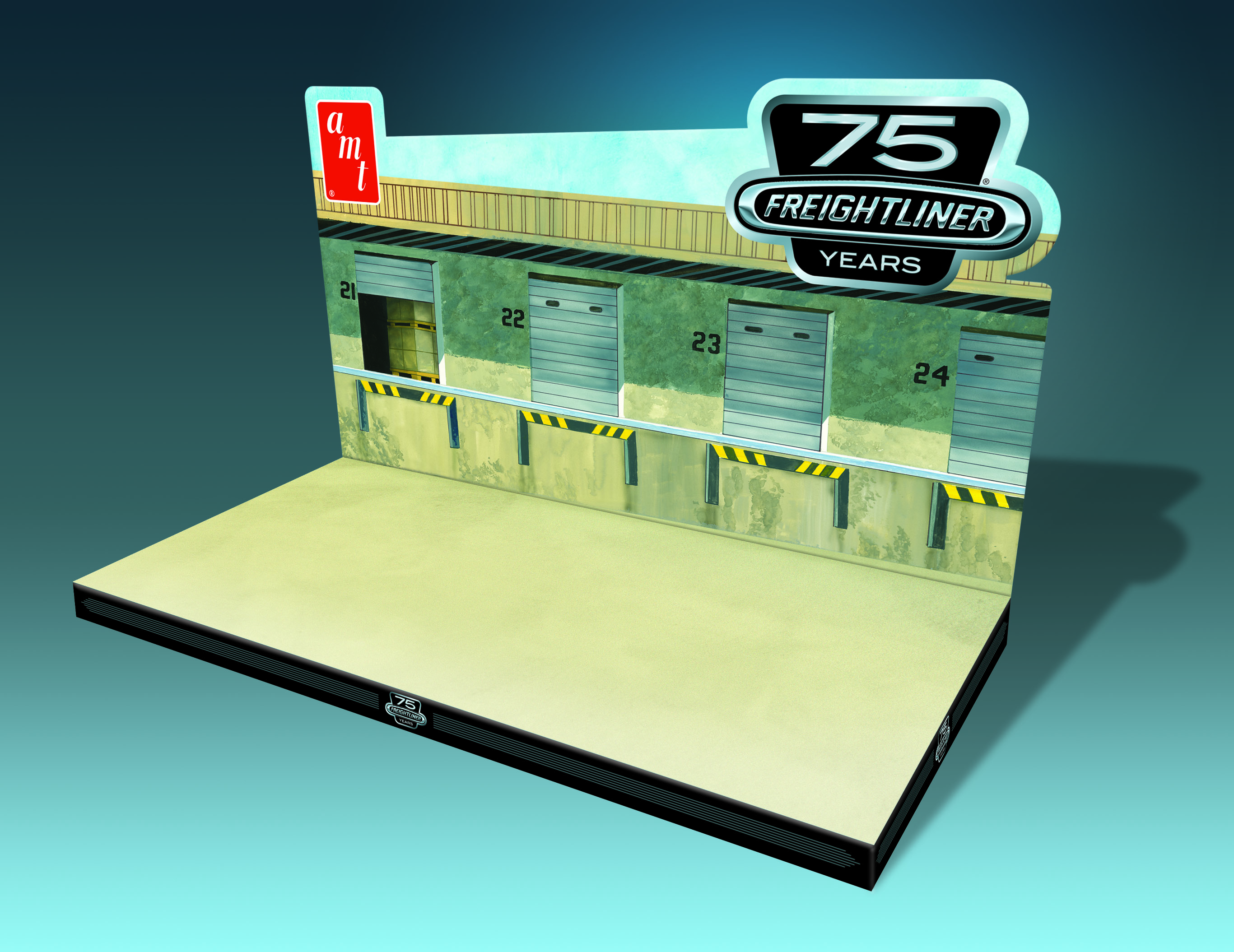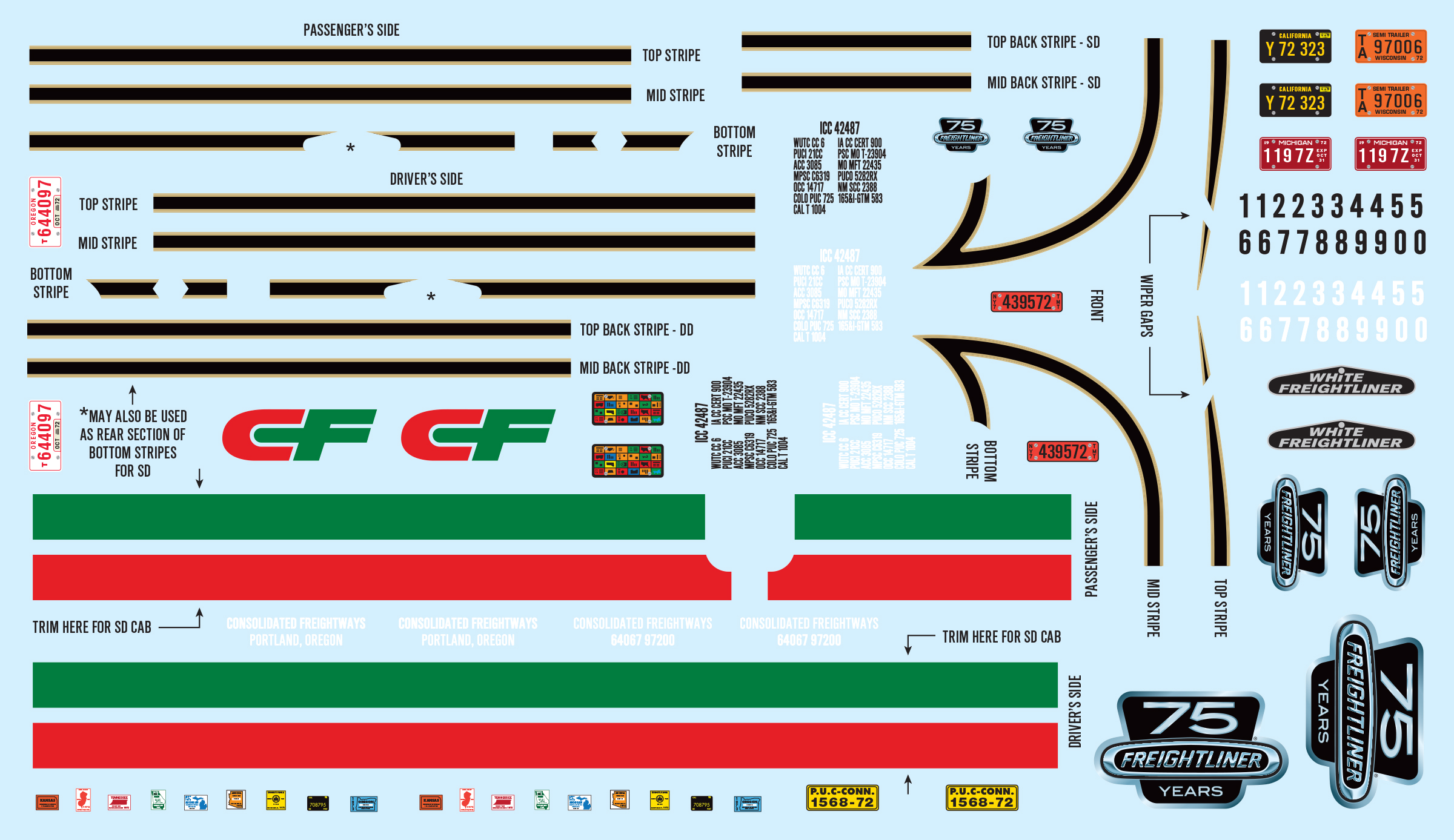 With Freightliner celebrating 75 years, the kats at AMT decided to offer a "commemorative edition" kit in honor of such a special occasion. With the option to build either the SD or DD, this 2-in-1 kit has more to offer than simply a familiar build. For starters, the box features new artwork by AMT's legendary artist, Don Greer. Next up, is a brand new colorful decal sheet featuring multiple striping options which can both be used for either your SD or DD build—plus, custom Freightliner 75th Anniversary logos, plates, numbers and more. Finally, when your build is complete, show it off on the bonus super-sized display base. The first ever, included in our current line of big rig kits! And as an added bonus, the extra parts you have left over can be stored away—then used for future "custom builds" that you may have in mind!
So put the hammer down, and keep an eye on the horizon for this "commemorative edition" kit. Coming soon to a local hobby store near you.