Archive for December 6th, 2016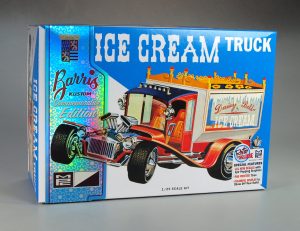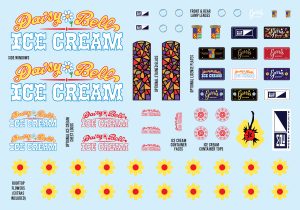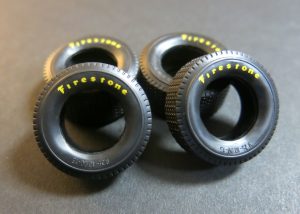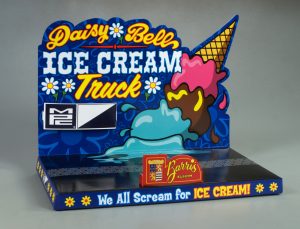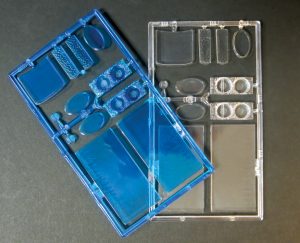 MPC is getting ready to release another appetizing kit, honoring the legendary George Barris. Here comes the Ice Cream Truck! The second release in our Barris Kustom Commemorative Edition series. This kit is loaded with more goodies than you can shake an ice cream cone at, which includes: an ALL NEW decal sheet – with transparent stained glass window graphics, pad printed Firestone tires, miniature display box and an optional clear blue parts tree! To top it off, we've also included an eye-popping display base to show off your groovy build! Some of the "double-scoop" featured parts include: an ice cream cone steering column, twin custom seats, custom exhausts, one-of-a-kind instrument panel, front wheels that turn, stylized wheel covers, rear doors that swing open and an injected Chevy V-8 with scoops.
We have to believe every item in this kit will beg for your attention. Even the belly band! Production samples just arrived yesterday and they are looking good. The Ice Cream Truck is on the water, and should be arriving at to your local hobby dealer before you know it. So, hope you enjoy building it as much as we enjoyed developing it!
To all our builders out there, have a safe and enjoyable Holiday Season. And thank you so much for your support.