Archive for July 26th, 2016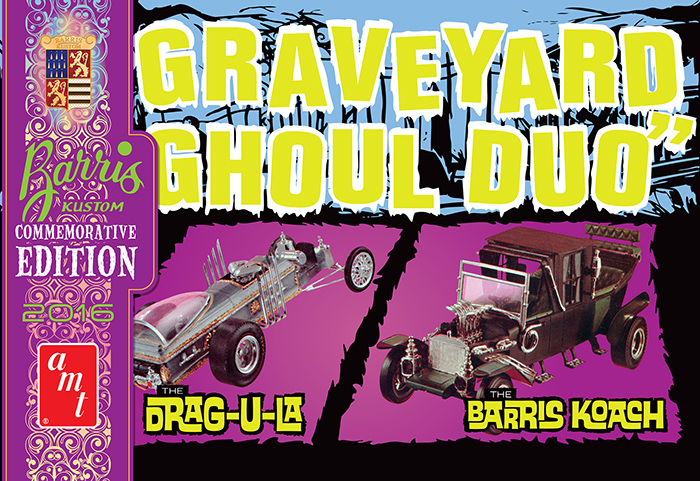 AMT's association with the King of Kustomizers, George Barris, goes back decades and has produced some of the greatest cars (and model kits) of all time. Many of Barris' cars became some of AMT's most popular kits and his input helped develop optional "kustomizing" parts in various models.
But perhaps two of his most famous cars were developed for TV and even people who aren't custom car enthusiasts recognize The Drag-U-La And Munster Coach. Originally issued during the show's primetime run, the model kits of these cars have stayed in demand over the years.
This year, AMT is issuing a new Barris Commemorative Edition of The Drag-U-La and the Barris Koach (as it's now called). We've given the Retro Deluxe treatment to the original "Graveyard Ghoul Duo" kit, but this time with a twist. The box now features new, brighter colors and will be wrapped in a special reflective side band.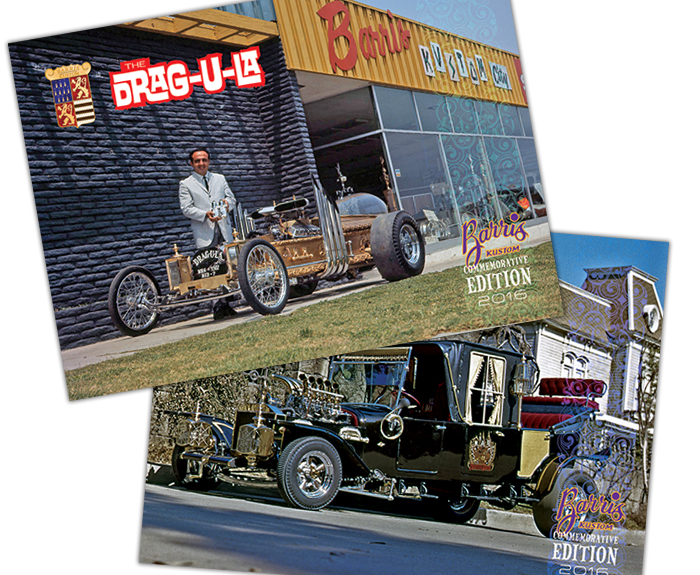 Also included is a special full color postcard featuring either the Drag-U-La or Barris Koach and one card is randomly inserted into each kit.
With the Drag-U-La molded in gold pearl plastic and the Barris Koach molded in midnight black, this is going to be one ghoulishly great kit!