Archive for June 21st, 2016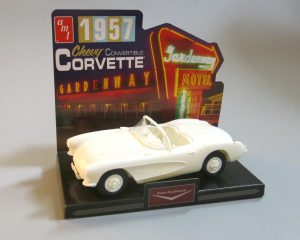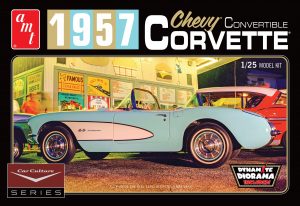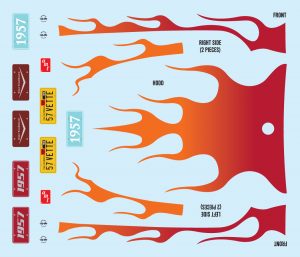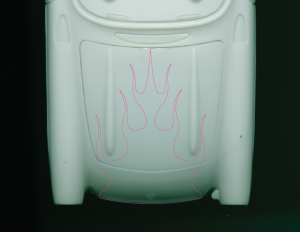 Time to take a peek into a kit AMT is bringing back with photographic style. The Car Culture Series, 1957 Convertible Corvette – featuring the eye-catching work from one of America's premier car photographer's, Lucinda Lewis. Lucinda's retro-style photography is featured on all panels of the box lid as well as on the dynamite diorama included with the kit, which can be used to proudly display your '57 Vette.
Key features of the kit includes: over 115 parts, detailed chassis, motor and interior with authentic engraving throughout, Firestone Deluxe Champion tires with pad-printed wide whitewalls (not available to show at this time, sorry) and, it will be available in two different colors – one molded in white plastic and one in aqua plastic. The choice is up to you. Buy it in white, or buy it in aqua!  Also included, will be an ALL NEW set of decals which can be used to customize this classic beauty. As an added bonus, I've included a couple workup images, showing how the new flame decals will fit onto the body.
So, for all the die hard Corvette fans out there, here's an opportunity to add an old friend with a NEW twist to your collection.
Coming soon, to your local hobby stores.
Enjoy, and I'll see ya soon!