Archive for June 17th, 2016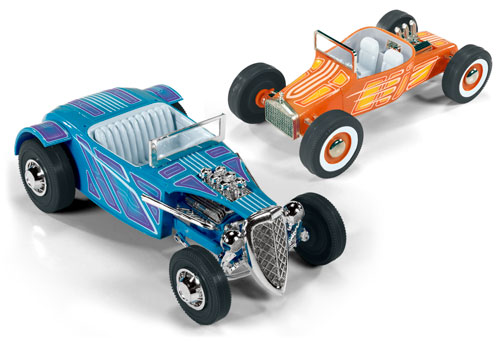 We have a 2-pack of 1:32 Customizable Show Rods that will be coming out soon under the Lindberg model kit line.  The pack includes a 1930s roadster and a 1920s rear-engine bucket that include a slew of interchangeable parts, so you can customize to your heart's content.  These fun little kits were originally released separately in 1965 as part of a series of 4 kits.  The Roadster was released as the Super Custom Deuce, a 3-in-1 kit including Street Roadster and B Altered variations, and as the Blown Buggie.  The Bucket was released as the Kookie Contender, a 3-in-1 including Scoopster and Rear Mill Bucket variations, and as the Tuned Tinker.  Over the next 11 years Lindberg put out 6 more versions of each kit.  Notable releases include the hard to find Glo-Karts in '72, Rainbow Rods in '73, and the blue jean themed Jumpin' Jeans in '75.  Because who doesn't want their hot rod covered in denim?
Now for the FIRST TIME EVER the new release will include chrome parts!  The rest of the parts come injected in bright, bold colors.  The kits will each include 2-3 options for grilles, headers, carburetors, front suspension, and hubcaps.  Additional parts include a soft top, scoops, blowers, tires, front & rear fenders, rear bumper, tail lights, and roll bars.  The large decal sheet is all new featuring funky show rod patterns and multiple options for customizing.  Given all the options for these kits I am excited to see what modellers will do with them.
Roadster…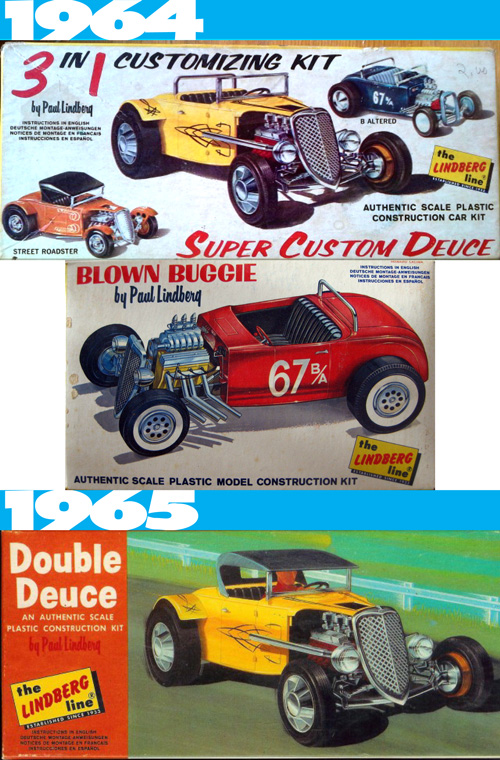 Bucket…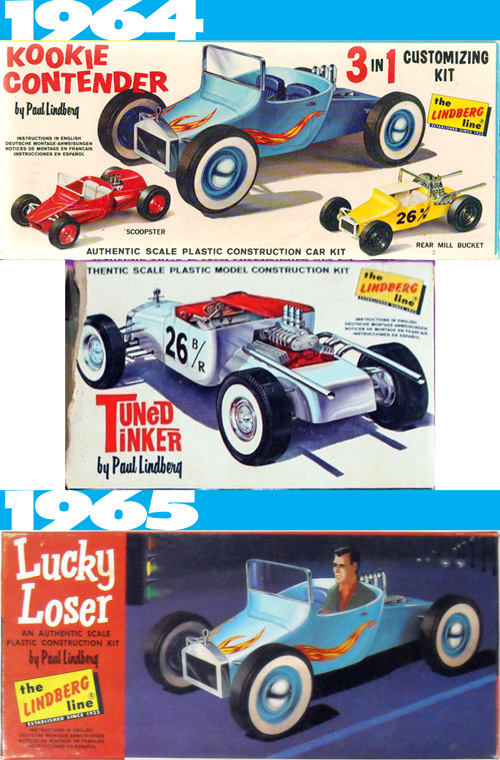 1970s…