Archive for February 7th, 2011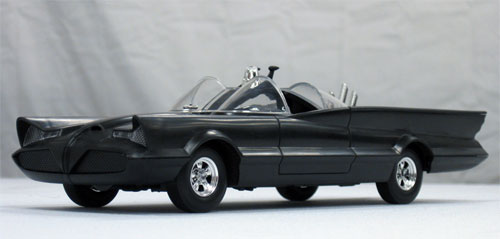 After a month of work, our factory has revised the tooling of our new 1966 Batmobile snap kit. The first test shots had their share of problems that was to be expected from a brand new tool. There is still work to do. The body still needs some blemishes worked out and more polishing. There are still a few fit and assembly issues to work out but all in all, the kit is really starting to shape up.
So here it is folks, for all intents and purposes, this is what it looks like. Like I said, we'll still do some refining here and there. I also forgot to go ahead and glue in some parts that weren't snapping. So fear not about the missing fire extinguisher. You know it'll be there.