Archive for March 23rd, 2010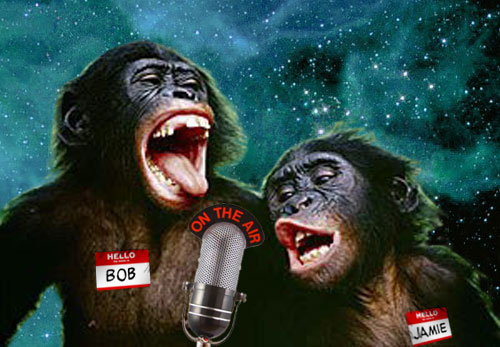 We were recently invited to be guests on a radio show out west. I know you are thinking "why us"? and that's exactly what we thought too. It turns out that Steve Kates hosts a radio program out west called the Dr. Sky show. It is a show about all aspects of space from real science to science fiction and pretty much everything in between. He contacted us to see if we would be interested in coming on his show and discussing some of our Round 2 model kits. To be honest, we were a little weary, not of Dr. Sky but ourselves. Bob can talk at the drop of a hat (though he won't admit it) and I usually clam up under pressure. We felt like it was an opportunity that we just couldn't pass up.
Feel free to give it a listen. You can download our interview here.