Archive for February 12th, 2010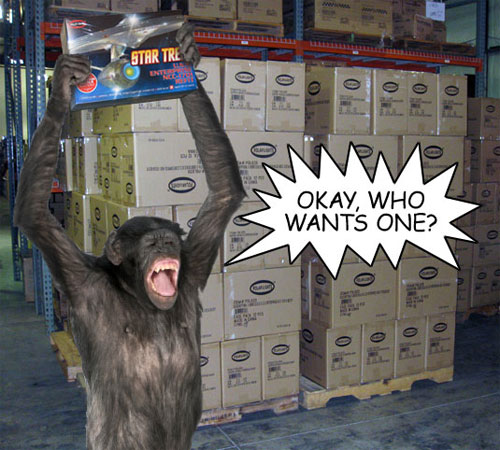 In case you might not have heard, we've been developing a 1:1000 scale U.S.S. Enterprise 1701 Refit. It's kind of been a big thing.
Well, they came in today. I bet they all fly back out today too. More are on the way. This batch should hit distributors next week and then they'll go on to retailers soon after. Get 'em while they're hot!