Archive for February 11th, 2010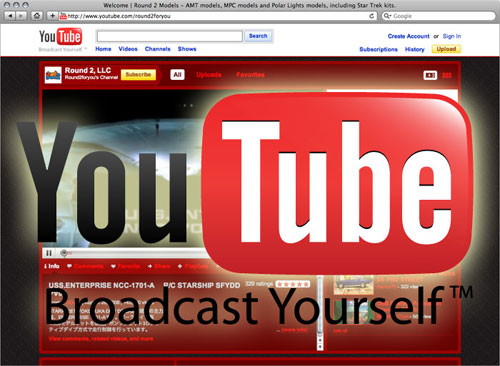 Round 2 model kits has a YouTube channel, Round2foryou a place where you'll see links to some of our favorite videos related to model kits and the wide variety of products and brands that Round 2 has to offer. We love hearing and now seeing what people are doing with our products and just how they enjoy them on a regular basis.
Start your subscription today and let's see where it all goes — we're just getting started!