AMT's Flying Wedge is Set To Take Off Again!
Tuesday, September 6, 2016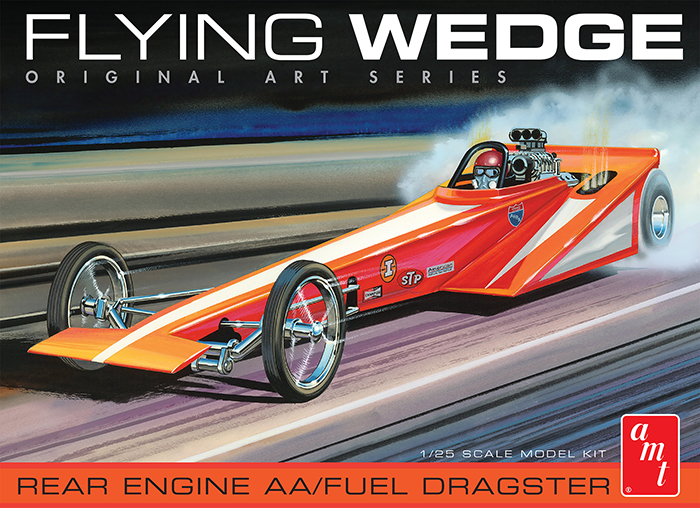 After many, many months of research and design, we're finally ready to release our beautiful Original Art Series issue of AMT's Flying Wedge Rear Engine Dragster!
This was quite the endeavor as the entire body sections had to be retooled, so we took this opportunity to compare it against AMT's other wedge dragster based on Steve McGee's Black Beauty. While the two kits were similar, the original Flying Wedge kit's body was lacking detail and the original McGee kit wasn't quite accurate. So this time, we authentically duplicated the rear wedge section to match the real McGee car. The wedge section also features additional detailing like sheet metal rivets and in our research, we discovered that the rear lip of the wedge was adjustable by means of a piano hinge along the back. We've added that hinge detail, making the this kit the most accurate 1970's style wedge dragster kit you can build.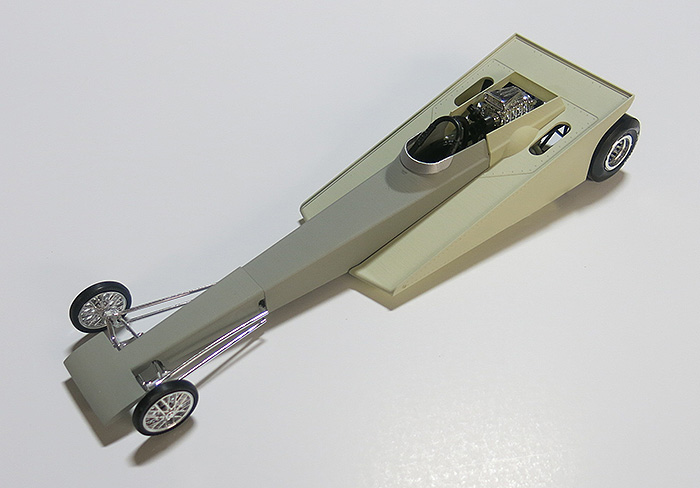 The photo shown is an early test mockup, but you can see the complete engine shroud and added details.
The Flying Wedge Original Arts Series issue also features newly tooled front body sections, plus a new one-piece injector scoop!
We've also updated the decals to include the original markings, plus added the white stripes as seen on the box lid, which were never included with the original kit.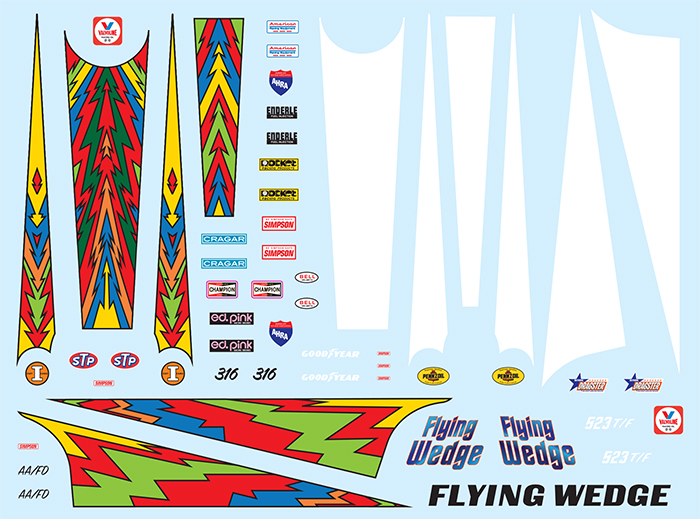 As with our other Original Art series releases, the kit contains a fantastic print of the box art suitable for framing.
Set to be released later this fall, be sure to pick up this great AMT kit at your hobby retailer!
12 Responses to "AMT's Flying Wedge is Set To Take Off Again!"