AMT's Trojan Horse Mustang Funny Car Is Back!
Tuesday, May 3, 2016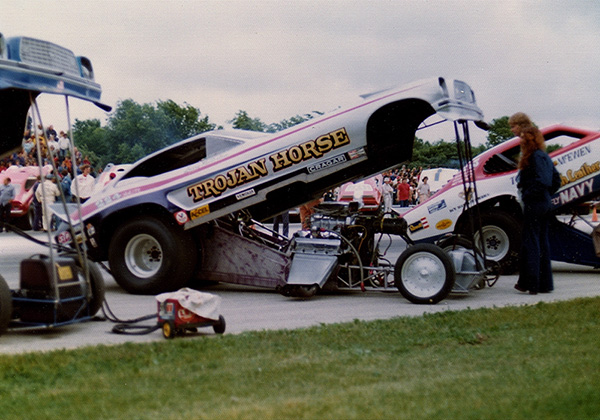 Larry Fullerton's Trojan Horse funny car was always one of the favorites on the track and his Mustang II FC has been considered one of the most beautiful cars on the strip. When AMT originally issued the kit, the decals failed to capture the fantastic colors and his signature Trojan Horse mural accurately. Additionally, at the time, AMT also supplied the kit with unusually tall front tires that were not proportionally correct. With our Retro Deluxe re-issue coming out later this year, we're correcting those details by supplying a more accurately-sized set of front tires, plus an all new and expanded decal sheet. We've also re-tooled the front and read body sections, and this time the front headlights are recessed to match the 1:1 car.
The decals now include the body side paint scheme (although you'll still need to paint the rear body section to match), detailed front grille and rear taillight decals, additional sponsor marking to duplicate various versions of the car and a much improved trojan horse mural. Below is a printout of the new decal set, along with the kit's body showing a little test-fitting of some of the body markings.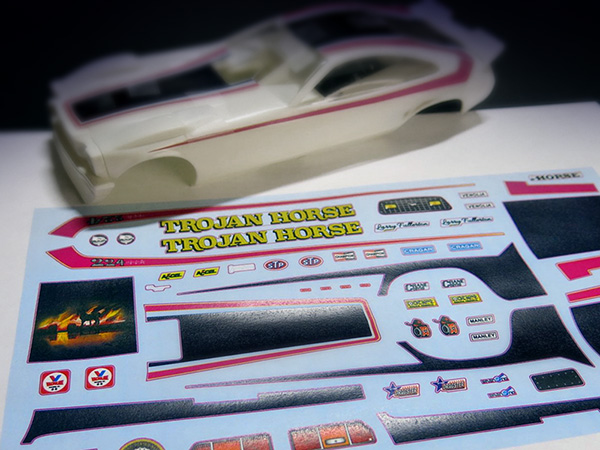 3 Responses to "AMT's Trojan Horse Mustang Funny Car Is Back!"